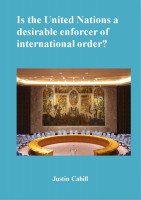 Is The United Nations A Desirable Enforcer Of Interntional Order ?
by

Justin Cahill
This essay questions whether the United Nations has the capacity to take objective, independent action to maintain international order. It concludes the UN's capacity to enforce collective security on an objective basis will always be curtailed by the Security Council's permanent member's interests, its lack of a monopoly on the use of collective force and its inability to take decisive action.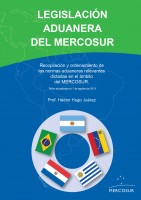 LEGISLACION ADUANERA DEL MERCOSUR
by

Hector Hugo Juarez
Recopilacion y ordenamiento de las normas aduaneras relevantes dictadas en el ambito del MERCOSUR. Texto actualizado al 1 de agosto de 2015. Incluye las normas vigentes y las que se encuentran en proceso de internalización, con el detalle de las disposiciones por las cuales se incorporan a los ordenamientos jurídicos internos de cada Estado Parte.