Howdy, I'm John Ware
by

Ayesha Clough
Howdy! This is the story of John Ware, Canada's legendary Black cowboy, who blazed a trail of kindness despite adversity. Leaving behind slavery and war in the US, he travelled two thousand miles in the saddle, and became one of Alberta's most loved and respected ranchers. Best for ages 8-12, the book contains a lesson plan, timeline and maps. Great choice for Black History Month.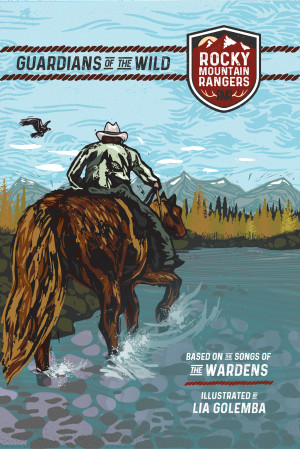 Rocky Mountain Rangers: Guardians of the Wild
by

The Wardens
Saddle up, little partner. You're on patrol with the Rocky Mountain Rangers! It's our job to protect Canada's precious mountain parks. We wrangle grizzly bears, rescue stranded hikers, and ride up and down the trails with our horses – it's all in a day's work for a national park warden.