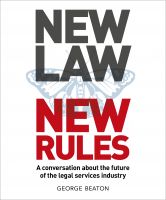 NewLaw New Rules - A conversation about the future of the legal services industry
(5.00 from 2 reviews)
NewLaw New Rules breaks new ground. The book shows how trends in industry structure and clients' buying behaviour are changing the legal landscape – and in doing so create opportunities for a new category of legal services provider and also challenge law firms based on the traditional business model.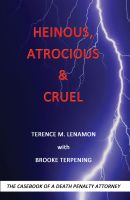 Heinous, Atrocious & Cruel: The Casebook of a Death Penalty Attorney
In this book, Terry has chronicled some of his most challenging cases. These cases offer a fascinating insider's look at the workings of a death penalty prosecution. This is a world that most people never get to see, and a world that most people would like to pretend does not exist. Terry and his team take the reader on journeys to discover how their clients ended up facing death row.