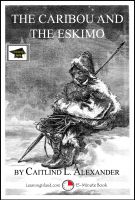 The Caribou and the Eskimo: A 15-Minute Book, Educational Version
by

Caitlind L. Alexander
Caribou and Eskimos need each other. They work together so that both of them can survive. You may not know a lot about caribou or Eskimos, so let me tell you a little bit about them. This book covers to the nomadic life of the caribou and how the Eskimo used their fur, meat, sinew, bones, and the relationship between them. Educational Versions have exercises designed to meet Common Core Standards.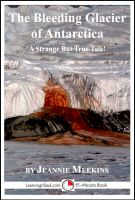 The Bleeding Glacier of Antarctica: A 15-Minute Strange But True Tale
by

Jeannie Meekins
McMurdo Dry Valleys in Antarctica is one of the world's cruelest deserts. Not all deserts are hot, dry places full of sand. In the Dry Valleys are a number of ice covered lakes. Some are saltwater. Some are freshwater. Each is different in its composition. Glaciers border the valleys. It is here, in Taylor Valley, that one of the strangest features on Earth has been discovered–a bleeding glacier!