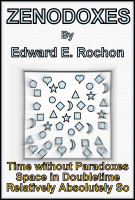 Zenodoxes
by

Edward E. Rochon
A brief commentary on time, space, absolute and relative, finite and infinite, for adults and children (smart or older kids), with a side commentary on ideas as universals, using a few simple diagrams.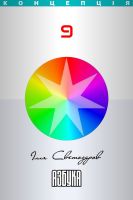 Азбука (Azbuka) Ukrainian edition
by

Илья Светозаров
Ця книга – частина серії КОНЦЕПЦІЯ, що складається з 11 книг, які будуть цікаві широкому колу читачів без вікових та інших обмежень. Віра, релігія, філософія – ось те, про що я пропоную поговорити в ході нашого спокійного і ненав'язливого спілкування. Зі свого боку обіцяю зробити цю розмову простою, цікавою та захоплюючою. А головне – максимально інформативною.