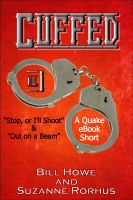 Cuffed Vol. 1: Stop, Or I'll Shoot & Out on a Beam
(5.00 from 1 review)
Police work isn't all high speed chases and shoot outs. Many humorous things happen to the cop on the beat too. The Cuffed series explores real incidents in the lives of police officers. Like the TV show "Cops", but for kids, these stories provide a reading ride-along for middle grade readers.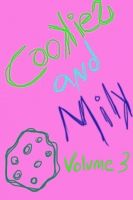 Cookies and Milk Volume 3
(4.00 from 1 review)
Three children's stories for young adults to read on their own. Them Gates of Hades - written by Melanie Kerr and illustrated by Simon O'Rouke; It's OK to Let Go - written by Skyler Luttrell and illustrated by Danille Zwissler; Tale As Old As Time - written by Danielle Shipley and illustrated by Sarah Marsh. In aid of the charity Equipe.