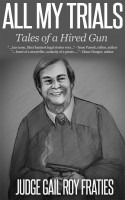 All My Trials - Tales of a Hired Gun
by

Judge Gail Roy Fraties
This funny collection of true criminal trial stories is black humor at its best. In a profession where every one is a character, Judge Gail Roy Fraties stood alone. Ironical, cynical, human, compassionate, literary, educated, Fraties was a wonderful writer who saw the humor in the darkness of criminal law. This is one book you will reread many times!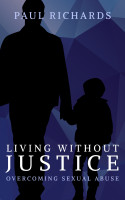 Living Without Justice: Overcoming Sexual Abuse
by

Paul Richards
Paul Richards was sexually abused at 13. He needed to be protected from Jim Andrews. He was helpless. Thirty years later Paul tries to unravel the past, survive and prepare for his future. Paul goes to extraordinary lengths to free himself from the shadow of abuse. Along the way he forgives his parents and himself to figure out who he really is.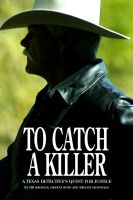 To Catch a Killer
by

Tim Madigan
(5.00 from 1 review)
The gruesome murder of a young woman named Brenda Salazar was only the first chapter in one of the most riveting crime stories in the history of Fort Worth, Texas. When it was all over, three young women were dead and a number of law officers were angry about the missed opportunities. The story came to a close in the killer's bedroom, where the detectives found a shop of horrors.