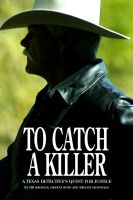 To Catch a Killer
by

Tim Madigan
(5.00 from 1 review)
The gruesome murder of a young woman named Brenda Salazar was only the first chapter in one of the most riveting crime stories in the history of Fort Worth, Texas. When it was all over, three young women were dead and a number of law officers were angry about the missed opportunities. The story came to a close in the killer's bedroom, where the detectives found a shop of horrors.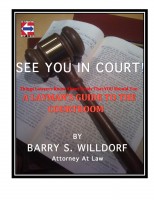 See You In Court!
by

Barry Willdorf
(4.50 from 2 reviews)
Is there a courtroom scene in your upcoming book? A trial in your future? You want to get your narrative right; to know what's going on in court. Learn what trial lawyers know about the courts and trials that YOU should too? Written by a lawyer with more than 100 trials, both civil and criminal. Let me help you understand how lawyers pick a jury, structure witness testimony and more.