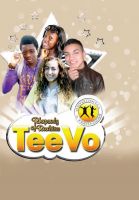 Rhapsody of Realities TeeVo – November Edition
Rhapsody of Realities TeeVo is a 30-day devotional that speaks directly and plainly to young people, addressing their issues and concerns from the perspective of God's Word. In today's world, teens are faced with tremendous pressures with choices to make in different areas of their lives. This is particularly true for Christian teens who have to take a stand for the gospel.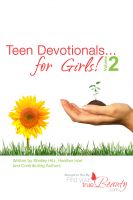 Teen Devotionals...for Girls! Volume 2
(5.00 from 2 reviews)
Are you a teen girl who is struggling to find a way to apply God's Word to your life? Or maybe you're an adult who is looking for a way of communicating God's Word to the teens in your life? Either way, we believe that these devotions can help.