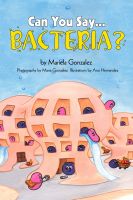 Can You Say Bacteria?
For a positive perspective on bacteria, this book describes what bacteria are, what shapes they come in and where they can be found. The book also gives easy-to-understand examples of when bacteria can be useful or harmful. Frequently asked questions are included to enhance children's critical reasoning skills and vocabulary, while fostering their interest in science.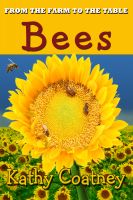 From the Farm to the Table Bees
Beekeeper Pat is an insect guy. He started out as a bike guy until he traded a bike for a colony of bees, and he's been a bee guy ever since. Text with photographs of Beekeeper Pat and his amazing dancing bees tell the story of the important work bees do.