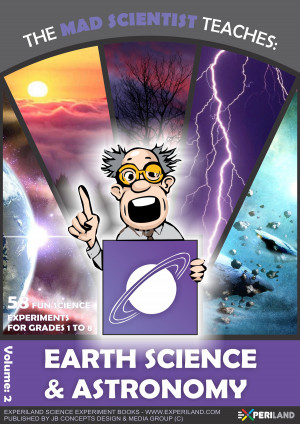 The Mad Scientist Teaches: Earth Science & Astronomy - 58 Fun Science Experiments for Grades 1 to 8
by

JB Concepts Media
Earth Science is the study of the Earth, its atmosphere, and all of its neighbours in space. Because of the spherical shape of the Earth, the various categories of Earth sciences can be subdivided into the various 'spheres' that make up the planet; the lithosphere, hydrosphere, atmosphere, and the biosphere, corresponding to rocks, water, air, and life.
Earth Science MCQs: Multiple Choice Questions and Answers (Quiz & Tests with Answer Keys)
by

Arshad Iqbal
Earth science multiple choice questions has 662 MCQs. Earth science quiz questions and answers pdf, MCQs on earth planet, geology, geoscience, earth models and maps, physical science, environmental science MCQs with answers, earth crust, earth shape, earth facts, energy resources, minerals, rocks and minerals quiz and MCQs to practice exam prep tests.