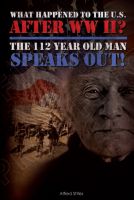 What happened to America After WWII? The 112 Year Old Man Speaks Out
by

alfred stites
Price:
$3.80 USD.
Words: 65,560. Language: English. Published: October 22, 2011. Categories:
Nonfiction
»
Law
»
Biography
A 112 year old man gives his opinions on how the U.S. has changed since WWII. He comments on politics, the U.S. Constitution, ethics, Congress, health care, religion, race relations, education, war, and 21 other topics. While his observations, ranging from arch conservatism to free liberal thinking can be controversial, his honesty about America is refreshing.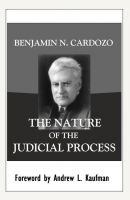 The Nature of the Judicial Process
by

Andrew L. Kaufman (ed.)
Modern compilation and Foreword by Harvard law professor Andrew L. Kaufman, for a new generation to understand Justice Benjamin Cardozo's important and historic analysis of the way judges think and decide cases. Cardozo's frank discussion of the influences on judges, and Kaufman's expert take on Cardozo and his work, combine for an interesting study of judicial decision-making, still useful today.