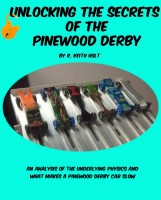 Unlocking the Secrets of the Pinewood Derby
by

R. Keith Holt
This booklet provides the reader with experimental data that quantifies the sacrifices you can expect if you don't optimize the weight, center of gravity, drag and friction. The tables and graphs in the book will allow the reader to see how a lack of optimization effects the car's performance. The booklet also contains my personal winning designs and my superior axle/wheel preparation method.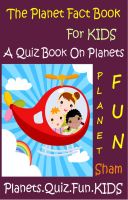 The Planet Fact Book For Kids : A Quiz Book On Planets
by

Sham
This book is exclusively designed for Kids. The book consists of several questions,puzzles,tricky questions exclusively made for Kids. The book both entertains children and also provides knowledge on various topics.The book is real fun for Kids. Knowledge and fun provided in one single book for kids. The book is designed highly keeping in mind about kids and their way of learning.