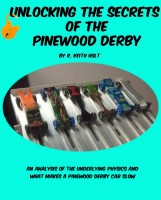 Unlocking the Secrets of the Pinewood Derby
My twins teamed up and did a science fair project based on the physics of the Pinewood Derby. This booklet contains the results from the experiments performed in this study. The experiments were very conclusive, and clearly show how mass, center of gravity, drag and friction effect a car's performance. The booklet also contains my personal winning build tips and designs.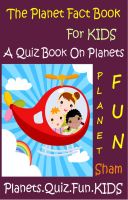 The Planet Fact Book For Kids : A Quiz Book On Planets
This book is exclusively designed for Kids. The book consists of several questions,puzzles,tricky questions exclusively made for Kids. The book both entertains children and also provides knowledge on various topics.The book is real fun for Kids. Knowledge and fun provided in one single book for kids. The book is designed highly keeping in mind about kids and their way of learning.