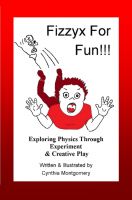 Fizzyx for Fun, Exploring Physics through Experiment & Creative Play
(5.00 from 1 review)
Can Newtonian Physics be fun? Of course! By sequentially breaking down the basic concepts into easy bits with cartoons, amusing illustrations, little stories, stimulating experiments, and creative activities, Fizzyx for Fun is an attempt to replace intimidation with confidence and enjoyment, perhaps even to give a glimpse of the beauty of Physics!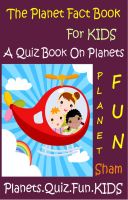 The Planet Fact Book For Kids : A Quiz Book On Planets
This book is exclusively designed for Kids. The book consists of several questions,puzzles,tricky questions exclusively made for Kids. The book both entertains children and also provides knowledge on various topics.The book is real fun for Kids. Knowledge and fun provided in one single book for kids. The book is designed highly keeping in mind about kids and their way of learning.