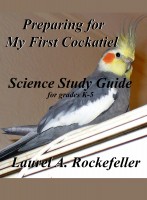 Science Study Guide for Preparing For My First Cockatiel
by

Laurel A. Rockefeller
Get your children and students interested in science early with this short and simple study guide derived from chapter one of "Preparing for My First Cockatiel" (sold separately). Using full colour photos and thought provoking questions, this guide fits in perfectly with science lessons for your grade K-5 classroom or home school.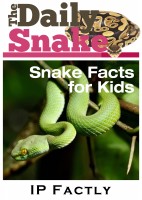 The Daily Snake - Snake Facts for Kids in a Newspaper-Style. Snake Books for Kids.
by

IP Factly
"The Daily Snake - Books for Kids". Fun headlines presented in a newspaper style with amazing snake facts and photos. Aimed mainly at the 11 and under age range, this newspaper-style book, with fascinating headlines and great images, is the perfect way for young readers to find out more about snakes. The fun headlines will give children the urge to read by themselves.