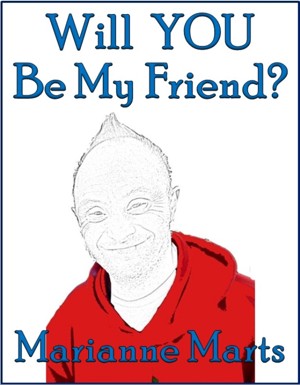 Will YOU Be My Friend?
by

Marianne Marts
(5.00 from 3 reviews)
Joey, an incredible 50 year old young man who has Down Sydrome talks about how to be a friend as well as the joys and challenges of friendship. Each page includes an interactive question to discuss the similarities and/or differences that we naturally have as friends. Also included are classroom & school application pages.
People Are Different
by

Lovey
(5.00 from 2 reviews)
Illustrated by children, People Are Different promotes a world view of tolerance. The Doctor Suess-like poem may be fun and silly, but the message is strong -- acceptance is the path to a better world. To accept and embrace those different from oneself is perhaps one of the most valuable social skills of all. The human family is stronger for its diversity.