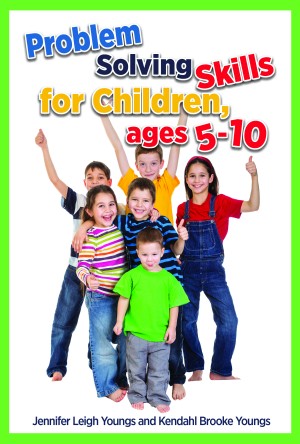 Problem Solving Skills for Children, Ages 5-12
by

Jennifer Leigh Youngs
This is a skill book for children, ages 5-12, to teach a 4-step process to help them learn a simple process to break a problem into manageable parts. Ideal for parents, educators and home schooled courses. Written for the child him/herself, kids are taught a step, given practice with how another young person solved it, and then get to help them apply a simple process to better manage problems.
People Are Different
by

Lovey
(5.00 from 2 reviews)
Illustrated by children, People Are Different promotes a world view of tolerance. The Doctor Suess-like poem may be fun and silly, but the message is strong -- acceptance is the path to a better world. To accept and embrace those different from oneself is perhaps one of the most valuable social skills of all. The human family is stronger for its diversity.