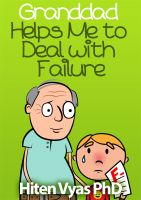 Granddad Helps Me To Deal With Failure (Afternoons With Granddad Series)
Schoolboy Dan Stevens loves going for lunch at his granddad's house every Saturday. Granddad and Dan always talk after lunch. Dan tells his granddad about any problems he had during the week. In this short story (688 words), Dan tells his granddad about how he got 9 out of 20 in his English test, which makes him feel like a failure. Dan's granddad helps him and tells Dan what failure really is.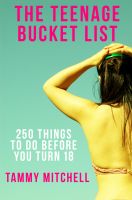 The Teenage Bucket List: 250 Things To Do Before You Turn 18
Being a teenager should be a time full of excitement and new experiences. The Teenage Bucket List is a list of 250 new experiences and activities to do before turning the big 18. Use your teenage years to learn, to love, and to have fun instead of just waiting around to "grow up."