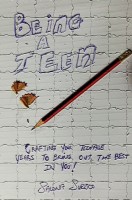 Being a Teen - Crafting your teenage years to bring out the best in you!
Being a Teen discusses what it means to be a teenager, how to cope with peer pressure and identifying what choices are right and wrong. Studying under pressure, dating, dealing with immature parents, substance abuse and the importance of creating your own finance at an early age. Happy reading!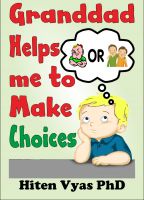 Granddad Helps Me To Make Choices (Afternoons With Granddad Series)
In this short story (760 words), Dan Stevens goes for lunch to his granddad's house on Saturday, as usual. Dan tells his granddad about a problem he is having. Dan is feeling pressured to hang around with boys who are causing trouble at school. Granddad helps Dan. He explains to Dan that he has the power to choose who to spend his time with and shows him how to use this power.