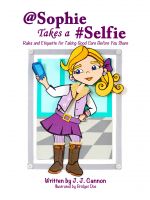 @Sophie Takes a #Selfie - Rules & Etiquette For Taking Good Care Before You Share
Sophie symbolizes every girl with a smart device. It's fun connecting with friends and sharing selfies, but things can get complicated in a hurry! Rude comments, pics from a party she wasn't invited to, cyberbullys? Sophie is not perfect. She will make mistakes but, together, we can guide her in a healthy direction. @Sophie Takes a #Selfie is a great place to start.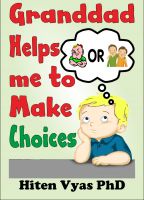 Granddad Helps Me To Make Choices (Afternoons With Granddad Series)
In this short story (760 words), Dan Stevens goes for lunch to his granddad's house on Saturday, as usual. Dan tells his granddad about a problem he is having. Dan is feeling pressured to hang around with boys who are causing trouble at school. Granddad helps Dan. He explains to Dan that he has the power to choose who to spend his time with and shows him how to use this power.