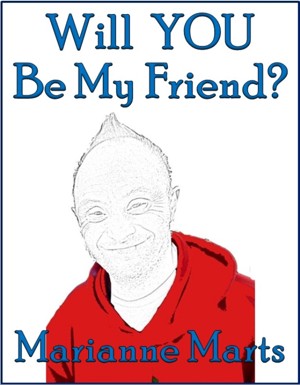 Will YOU Be My Friend?
by

Marianne Marts
(5.00 from 3 reviews)
Joey, an incredible 50 year old young man who has Down Sydrome talks about how to be a friend as well as the joys and challenges of friendship. Each page includes an interactive question to discuss the similarities and/or differences that we naturally have as friends. Also included are classroom & school application pages.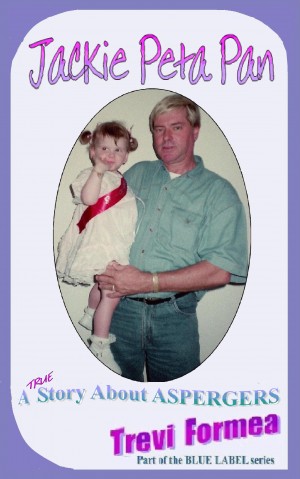 Jackie Peta Pan
by

Trevi Formea
(5.00 from 2 reviews)
Jackie was the youngest child born to a 41 yr old mother. An ultrasound on her mother at 14 weeks gestation, found Placenta Praevia and an abortion was recommended. But her mother was determined to have her baby - even though she would be raising it alone. When Jackie was four, tests revealed that she had Asperger Syndrome - a condition inherited from her father. (PG) Suitable 10yrs onwards