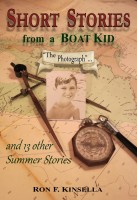 Short Stories from a Boat Kid "The Photograph" and 13 other Summer Stories
by

Ron F Kinsella
It's the 1960's and life's not all that simple—even if you're a Boat Kid. These are his 14 short, true stories set in the remote islands of the Bahamas, Florida, school, and other places he and his friends find themselves. Narrated and quite personal stories of fears, disappointments, triumphs, and humor you can relate to. "Life's lesson learned" ends each story. Illustrated, Safe for all ages.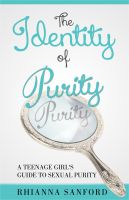 The Identity of Purity: A Teenage Girl's Guide to Sexual Purity
by

Rhianna Sanford
What does purity look like? Is it recognizable to the average teenage girl? Does she know that purity should be at the very foundation of her identity over makeup, short skirts, and finding a boyfriend? With examples in our pop culture like Beyonce and Christina Aguilera, there's a lot of work to be done in teaching our girls the definition of purity from God's perspective.