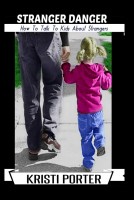 Stranger Danger - How to Talk to Kids About Strangers
by

Kristi Porter
A guide to help parents and caregivers of children ages 3-8 teach kids about strangers in a fun, interactive, and age appropriate way -without scaring them. Using techniques developed over years of teaching young children, it takes into consideration the unique learning styles of this younger age group.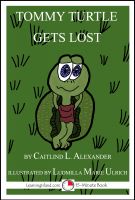 Tommy Turtle Gets Lost
by

Caitlind L. Alexander
"One day Tommy Turtle got up early and took a bath. Then he sat down and ate his breakfast of turtle mush, which he didn't like." This book will help your child learn their name, address and phone # without frightening him/her. There are lines to show where they should say the information that pertains to them. Give them a sense of pride and accomplishment for being smarter than Tommy Turtle!