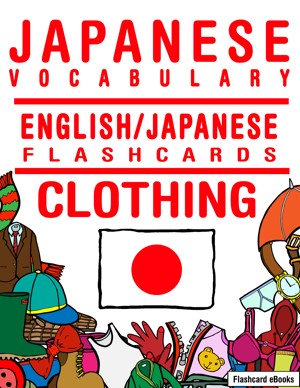 Japanese Vocabulary - English/Japanese Flashcards - Clothing
by

Flashcard Ebooks
A selection of Japanese flashcards featuring a selection of western clothing items. An excellent way for children and grown-ups to expand their Japanese vocabulary. Each Japanese word has a simplified romaji pronunciation guide underneath to help English speakers pronounce the words properly. Perfect for Japanese students of all ages.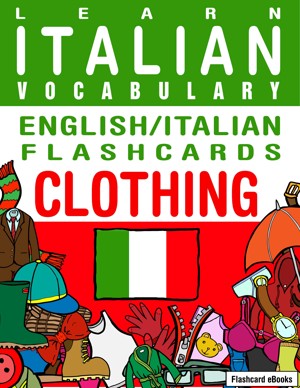 Learn Italian Vocabulary - English/Italian Flashcards - Clothing
by

Flashcard Ebooks
Italian made easy This book focuses on the Italian names for common articles of western clothing and accessories. A deck of Flashcards in eBook form featuring bright and colorful cartoon illustrations, suitable for young children and beginners of all ages. A perfect introduction to the Italian language for your little ones.