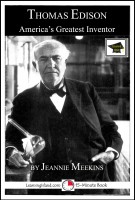 Thomas Edison: America's Greatest Inventor: Educational Version
by

Jeannie Meekins
Thomas Edison was an inventor. He invented electric lighting, the phonograph and alkaline batteries. He invented a camera to record moving pictures and a device for watching them. He added sound to create a motion picture. He improved many of the machines we use today. He even created a battery powered car. Edison created more inventions than any other inventor. 15-minute bio. Has CCS exercises.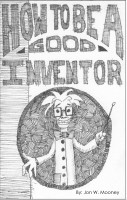 How to be a Good Inventor
by

Jon Mooney
(5.00 from 2 reviews)
"How to be a Good Inventor" is a short, cartoon illustrated tutorial on the importance and the process of invention. The book is a good teaching aid for use in elementary schools.