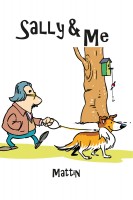 Sally and Me
by

Mattin
(5.00 from 1 review)
Martin lives in Gothenburg, Sweden. His neighbor has a dog named Sally.
Sometimes, Sally stays with Martin when the neighbor is away.
One time, when Sally's owner was away on vacation, Martin and Sally did something exciting together. They took the train to Denmark to visit Sally's brother Pepsio.
 On the train, they met other animals and soon the trip became both fun and exciting.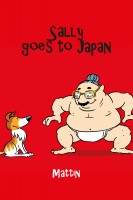 Sally Goes To Japan
by

Mattin
(5.00 from 1 review)
Martin has been working out, eating rice and taking naps to become big and strong like a sumo wrestler. He is now the strongest man in Gothenburg and wants to enter a sumo tournament in Japan. His friends decide to tag along, and together they take off in Martin's private plane.
Related Categories