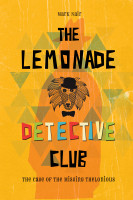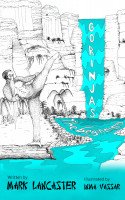 Gorinjas: The Beginning
by

Mark Lancaster
When you're a young gorilla who has an unusual patch of white fur, fitting in can be tough. But when you meet a jungle legend of martial arts, things get very interesting. Follow gorillas Gonga and Jemma through a fast-paced action adventure full of danger, secret tunnels, underground surfing and valuable life lessons.
Beyond Blackjack Woods
by

Ashlen Brown
Ever since Jim Thomas found Charlie, he has wanted to help him find his brother and sister. Long shot as it is, he's hopeful, especially with Shawna Pepper and her friends helping. The problem? Charlie's siblings are a couple of the most elusive species on the planet. Still, the humans are trying their best to find the hairy duo.