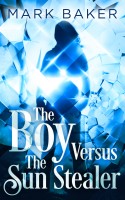 The Boy Versus The Sun Stealer
by

Mark Baker
The fate of the planet rests on the shoulders of a twelve year old boy and his grandfather. Their foe is a massive Sun Stealing Monster that can use the very forces of Nature against them. Luckily they have a surprise for the creature. Coming up from deep under the Earth's crust rises the ultimate weapon to help combat this evil which has presented itself in its purest form.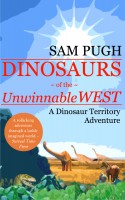 Dinosaurs of the Unwinnable West
by

Sam Pugh
The country struggles from the aftermath of the Civil War, and the struggle is made worse by the appearance of primordial creatures just west of the Mississippi. Hutch, a young entrepreneur on the run from his dead father's debts, flees into the new territory with a stego convoy. He soon joins Wendy, an explorer from Washington, D.C. Together they adventure into the wilds of Dinosaur Territory!
Related Categories