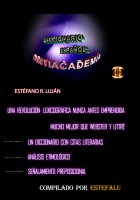 Antiacademia, Diccionario Español
by

Estéfano Luján
El único diccionario analítico del idioma español, en el cual se incluyen citas literarias, análisis etimológico, y muchas otras cualidades que lo hacen mejor que aquellos compilados por Littré y Webster. Esta es la edición 2015, revisada y aumentada.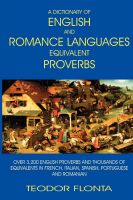 A Dictionary of English and Romance Languages Equivalent Proverbs
by

Teodor Flonta
3,246 English proverbs and thousands of equivalents in five national Romance languages: French, Italian, Spanish, Portuguese and Romanian. The Dictionary is a very useful reference tool for scholars of these languages, for researchers working in various associated fields such as linguistics, literature, folklore, anthropology, psychology, sociology, history, advertising and contemporary media.
Related Categories