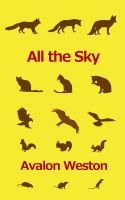 All the Sky
by

Avalon Weston
A story for those of perhaps nine years and older. Blackberry leads the escape of his band of urban Foxlings from London to a New World in deepest Devon. There is adventure, rescue and friendship. The cooperation of all the creatures of the city, the cats, the rats and the squirrels and even a parakeet is needed to get the young foxes away from the Hunters.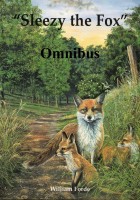 Sleezy the Fox: Omnibus Edition
by

William Forde
'Sleezy the Fox' is a book of four stories about the overarching theme of 'second chances'. On the surface it deals with the immigration of a married couple and their seven children into a strange country, the bullying of neighbours, the ostracizing of offenders from the community as a whole and the alienation that often exists between man and wild beast and beast and wild man!