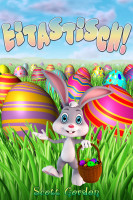 Eitastisch
by

Scott Gordon
De lente staat weer voor de deur en het is tijd om te zien hoe het met de paashaas gaat. Dit jaar krijgt hij wat hulp, maar het is wel een vreemde keuze. Wat is dat slimme konijn nu echt van plan? Kom er achter in dit humoristische prentenboek door de auteur van My Little Pet Dragon and My Crazy Pet Frog. Bestemd voor kinderen van 3 en ouder. Ongeveer 40 pagina's in totaal.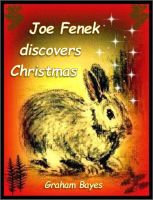 Joe Fenek Discovers Christmas
by

Graham Bayes
Joe Fenek - Joe the rabbit - meets up once again with his animal friends Jimmy the rat, Digger the shrew, Tony the rat, Horace the horse, Mario the mouse and Spikey the hedgehog, to discover the meaning of Christmas and the way humans celebrate this feast day in the Maltese Islands.