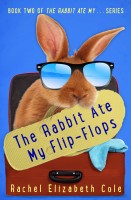 The Rabbit Ate My Flip-Flops
by

Rachel Elizabeth Cole
You can't bring a rabbit camping. But Drew Montgomery's annoying little sister smuggles their pet rabbit along anyway. Now Drew's got to keep Tiny out of trouble before disaster really strikes.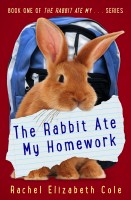 The Rabbit Ate My Homework
by

Rachel Elizabeth Cole
Drew Montgomery is in a jam. His annoying little sister has blackmailed him into hiding a rabbit in his bedroom closet. If his "no pets!" parents find out, he'll be grounded till grade seven for sure. Now Drew must find a way to wiggle out of the deal before the rabbit destroys his bedroom--and his life.