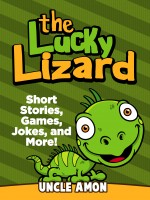 The Lucky Lizard: Short Stories, Games, Jokes, and More!
by

Uncle Amon
Eugene is a very lucky lizard. Everything always goes his way. Do you want to know his secret? This is an excellent read for beginning and early readers. Each story is easy to read and exciting with cute and bright illustrations for younger readers and a coloring book.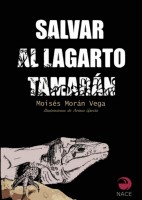 Salvar al lagarto Tamarán
by

Moisés Morán Vega
Armiche es un adolescente que estudia primero de bachillerato y es un entendido en los lagartos gigantes de Gran Canaria que hay en solar que hay debajo de su casa. Tiene censados más de 1500. Sin embargo la situación de esos lagartos va a cambiar porque van a construir un gran centro comercial en su habitad.