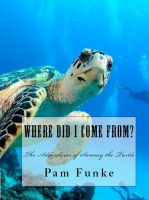 Where Did I Come From?
by

Pam Funke
(5.00 from 2 reviews)
Meet Sammy the turtle. Sammy is a baby turtle who is all alone. Where did he come from? His mother, Luna, was nowhere to be found. Where was she? Who created Sammy and his mother? Sammy goes on an adventure to not only find his mother, but to ultimately find out where he really came from.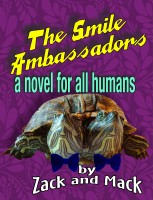 The Smile Ambassadors
by

Zack and Mack
(5.00 from 1 review)
How does a runaway turtle become a Smile Ambassador to the world? Why do humans experience a felicific beatitude upon seeing this unique creature. What is it about a little girl and her pet turtle that has stadium sized crowds flocking to see them? Based upon the extrospections of Zack and Mack, a real, live, two-headed turtle currently living in the Northern Hemisphere.