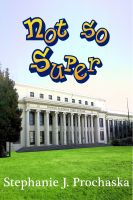 Not So Super
by

Stephanie Prochaska
Phoenix Academy only caters to one type of student – misfit superheroes. So when Dean gets a notice that he's being transferred, he knows what that means. If he doesn't fix his problem this year, he'll never be a superhero. But with accidental force-fields in class, lights going off all day, and a kid who can look like anyone, Dean hopes he's up for the challenge.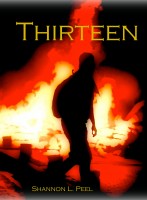 Thirteen
by

Shannon Peel
(4.33 from 3 reviews)
Jack just wants to have fun with his friends but his mom's rules keep getting in the way. One morning they wake to machine gun fire and everything has changed because foreign soldiers have invaded his hometown shutting off the power, cutting off communications and restricting travel. To make things worse, he doesn't know if his dad is alive, wounded, captured or dead. All he wants is to find him.
Related Categories