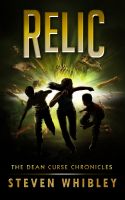 Relic
While coming to terms with his new ability, Dean Curse has a vision that leads him to believe a museum robbery will go very badly. When all legal options to intervene fall through, Dean and his friends decide the only way to save a few lives is to break a few laws of their own. They have 24 hours to decide if the ends really do justify the means.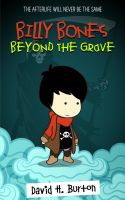 Billy Bones: Beyond the Grave
Meet Billy Bones. He's dead. Literally. Finding himself in the Afterlife, ten year old Billy must wait to be recycled back into the Livingworld. Meanwhile, he's stuck trying to figure out how he's supposed to survive in this backwards existence where sunlight burns, the dead are living, and the memories of his past lives are stored in a secret book.