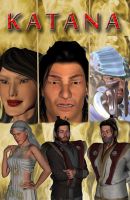 Katana
by

A.L. Miller, Jr
(4.83 from 6 reviews)
A war is waged and lead by Teras, a Greek warrior, after kidnapping Daimyon's wife, Tula. Two cultures collide when Daimyon, avenges the death of a family friend and the kidnapping of his wife, Tula. The powers of the Katana sword are awakened!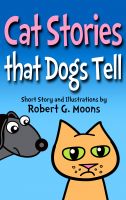 Cat Stories that Dogs Tell
by

Robert Moons
(4.75 from 4 reviews)
This is an illustrated children's book about a cat and a dog. It is meant to entertain but also enlighten children. It deals with prejudice, bullying, friendship, and making better choices in life. To be read to ages 6 and up.