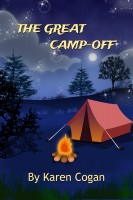 The Great Camp-Off
by

Karen Cogan
Paul is a boy who dreams of camping. He and his best friend practice how to survive in the wilderness with the little knowledge they possess. When Paul's family takes a trip to the mountains, he likes cooking outdoors and sleeping in a tent. More than anything else, he likes exploring. He meets an old mountain who teaches him to pan for gold. and a survival skill that saves his life.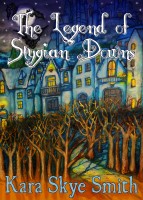 The Legend of Stygian Downs
by

Kara Skye Smith
In The Legend of Stygian Downs, Jessica - beloved, bookish, and reluctant vampire - has embarked on a college education in an English town that just so happens to be an ancient 'haunt' of her of-the-blood ancestors. Off to college to 'get away' from Dad's constant nudgings toward fright life, she actually gets into a bit more vampire legend than she can control. Goosebump giver and a lot of fun!