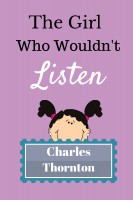 The Girl Who Wouldn't Listen
by

Charles Thornton
Gabby was your average nine year-old girl. She loved playing princess and castles, she loved taking baths, and she never wanted to listen. Her mommy would say her voice went in one ear and out the other when she told Gabby anything. Despite this, Gabby still wouldn't listen to her mommy and would want to play or do other things that her mommy would tell her not to do.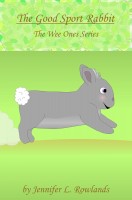 The Good Sport Rabbit
by

Jennifer L. Rowlands
(4.00 from 2 reviews)
Rebecca Rabbit was so excited to beat her friends in a race. She was so determined to win, that she didn't even stop for her friends when they needed her help. But she quickly learns that winning doesn't always mean coming in first place. It is also important to be a good sport.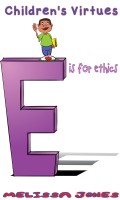 Children's Virtues - E is for Ethics
by

Melissa Jones
Your child will love the characters, stories, and lessons taught in Children's Virtues. They also will be simultaneously learning the alphabet and important character building traits! E is for Ethics teaches your child the importance of being honest and practicing good judgment while also reinforcing good work ethics.
Related Categories