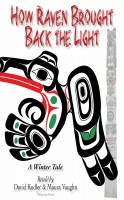 How Raven Brought Back the Light: A Winter Tale
by

David Kudler

&

Maura Vaughn
Some heroes are strong. Some are brave. And some, like Raven, are clever. In this adaptation of a beloved tale out of the Pacific Northwest, Raven outwits the Old Chief of the tribe that lives above the sky and brings sunlight back to a grateful world. Like winter stories told around the world, this tale is a fun reminder that even in the darkest of times, there is always light coming.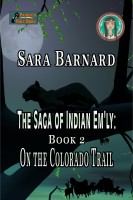 On the Colorado Trail
by

Sara Barnard
After a failed attempt at escape that leaves Cactus Flower injured and both of them in danger, can Knocks Down bring himself to trust the soldier, Pale Face Joe? His life depends on it, and his little sister's does, as well!