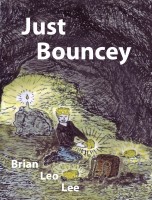 Just Bouncey
A collection of Bouncey the Elf short stories. Will the Wizard change him into a toad? What happens when he follows two Goblins? Why does he have to go to the mystical Mirror Lake? Would you swim into an underwater cave? Bouncey the Elf did. Why does a Pixie need his help? Suitable for younger children at bedtime.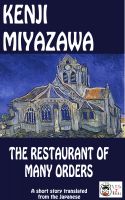 The Restaurant of Many Orders
This is perhaps the most famous of Kenji's short stories and one of his personal favorites, as it was the title story of his one and only self-published collection of short stories. Two hunters go on a hunting trip in the country and end up completely lost. Luckily they come across what appears to be an extremely popular restaurant…but everything is not as it seems.