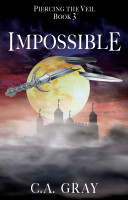 Impossible: Piercing the Veil, Book 3
by

C.A. Gray
**Magic, Quantum Physics and Arthurian legends.** In this gripping conclusion of the Piercing the Veil trilogy, the Watchers and the Shadow Lord both amass their ranks, the battle begins, and the true identity of the Child of the Prophecy is revealed—to the shock of all.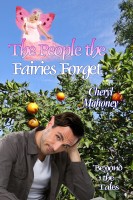 The People the Fairies Forget
by

Cheryl Mahoney
Tarragon isn't your typical fairy, and when he gets involved in familiar fairy tales, it's not to help the characters you typically see. Tarry is more interested in a goatherd in love with a kitchen maid in Sleeping Beauty's castle, or in the girl who mistakenly fits into Cinderella's slipper--all those people the typical Good Fairies pay no attention to at all.
Related Categories