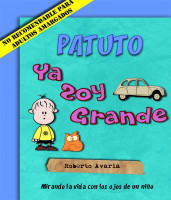 Patuto: Ya Soy Grande
by

Roberto Avaria
(5.00 from 1 review)
Patuto es una novela para los padres que todavía conservan el alma de un niño. Volverán a ser inocentes y curiosos a través de los ojos de Patuto. Los hará reír a carcajadas, los hará reflexionar con su lógica infantil y se sentirán parte de sus aventuras. Ambientada a fines de los setenta´s, cuando el mundo era más simple, sin Internet, ni videojuegos.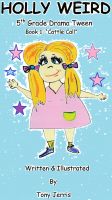 Holly Weird - 5th Grade Drama Tween!
by

Tony Jerris
An eccentric tween named Holly is picked on by her peers because she dreams of becoming a movie star, but that doesn't stop Holly from pursuing that dream, each and every day of her life.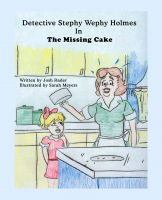 Detective Stephy Wephy Holmes in the Missing Cake (Children's picture book)
by

Josh Rader
(5.00 from 1 review)
Before dinner, Detective Stephy Wephy Holmes wanted to see what's for dinner. It was meatloaf, which she didn't like but they were going to have chocolate cake for dessert. But when her mother went to look at the cake, it was gone. It was up to Detective Stephy Wephy Holmes to use the clues to help solve the mystery of the missing cake. See if Detective Stephy Wephy Holmes can solve the mystery.
Related Categories