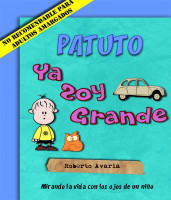 Patuto: Ya Soy Grande
by

Roberto Avaria
(5.00 from 1 review)
Patuto es una novela para los padres que todavía conservan el alma de un niño. Volverán a ser inocentes y curiosos a través de los ojos de Patuto. Los hará reír a carcajadas, los hará reflexionar con su lógica infantil y se sentirán parte de sus aventuras. Ambientada a fines de los setenta´s, cuando el mundo era más simple, sin Internet, ni videojuegos.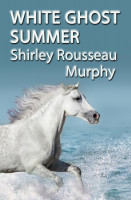 White Ghost Summer
by

Shirley Rousseau Murphy
Melani's room in the delightful big old house looks onto a vast park with flowers and trees, and horses on the bridle paths. It is there, early one morning, that she first sees the ghost horse—a great silvery stallion standing on a hill rising like an island above the swirling fog. Where has he come from? Is he real? The answers to her questions lead to an exciting summer for Mel and her family.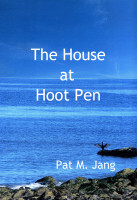 The House at Hoot Pen
by

Pat M. Jang
Their parents are somewhere else. Uncle Houston is away at sea. Delphinia, Hector, their little brother Horatio and their shy cousin Addie, who doesn't know any of these people, travel to Uncle Houston's lonely house on the Hoot Peninsula for a holiday at the edge of the ocean with Aunts Cora, Ivy and Molly. Hatch, the aunts' steadfast watchdog, is guarding the house at Hoot Pen.
Related Categories