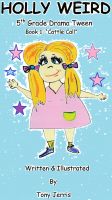 Holly Weird - 5th Grade Drama Tween!
by

Tony Jerris
An eccentric tween named Holly is picked on by her peers because she dreams of becoming a movie star, but that doesn't stop Holly from pursuing that dream, each and every day of her life.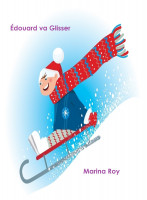 Édouard va Glisser
by

Marina Roy
Édouard aime vous parlez de son petit chapeau. Édouard est le petit enfant que tous souhaiterais avoir. Il aime parlé en rimes et ne peux s'arrêté de parler de son petit chapeau qu'il porte au bout du nez. Vous et votre enfant vous laisserez emporter tout simplement par la joie contagieuse qu'Édouard ressent quand il parle de son petit chapeau et de ses aventures causées par son petit chapeau.
Related Categories