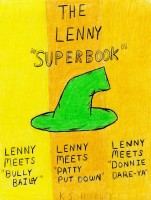 The Lenny Super Book
by

K S Hubley
What does your child know about Kids Help Phone's services? We do not know who will need these services in their teen years. You can introduce your child to Patty as she uses Kids Help Phone's services. At the end of the book is a list of questions to discuss with your child and a list of resources. Feedback used from Kids Help Phone.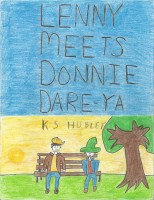 Lenny Meets Donnie Dare Ya!
by

K S Hubley
Are your children dared at school or playground? Would they know what to do if they were dared or bullied? Have you talked with your child about this topic? Donnie moves from another school and does not know how to make friends, so he dares Lenny to do mean things. This story book is written at grade 2 reading level and has hand drawn pictures that your child can relate to. Happy Reading.
Related Categories