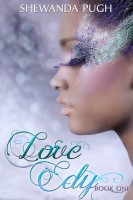 Love Edy
by

Shewanda Pugh
When Edy falls hard for her best friend, she knows nothing can come from it. Forget actual chemistry, or that she cherishes his mother more than her own; centuries of tradition say Hassan will grow up, marry the girl his parents pick, and forget his best friend: the dancer with the bursting smile. Except he can't. He won't.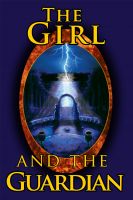 The Girl and the Guardian
by

Peter Harris
(5.00 from 1 review)
Shelley is lost in a World once known as Aeden. The ancient Tree of Life is dying, and deadly Thornmen are hunting her. Someone else has been waiting for Shelley. He asks to be her Guardian on a perilous quest to save Aeden. The Thornmen are closing in as the Girl and the Guardian seek the faery refuge of Urak Tara. In the terrible Valley of Thorns they make a daring - and fateful - pact...