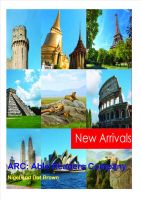 New Arrivals
(5.00 from 2 reviews)
This is the first story in a series about a family and tells about the birth of twins, a boy and a girl. They receive messages from friends and family around the world and each year they visit them and have an exciting holiday, learning a lot about the country, its culture and themselves. The books use arc's unique Multi Level Reading approach presenting each story at different reading levels.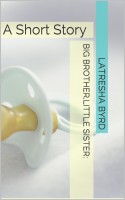 Big Brother, Little Sister: A Short Story
(5.00 from 1 review)
Teddy and his family are excited to welcome baby sister Ashley. However, as time goes by, Teddy becomes unhappy and is lead to believe that no cares about him any more, and having a sister won't be fun. Teddy learns that having a new family member doesn't mean that his family loves him less. He also learns that being a big brother is rewarding.