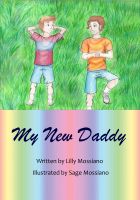 My New Daddy
(5.00 from 1 review)
My New Daddy is a short illustrated work of fiction following young Charles through the journey of his mother's transition from female to male. It explains, in easy to convey and appropriate for young children words, the basic steps of, and reasons for, female to male gender reassignment surgery and the emotional and mental changes that occur during transition.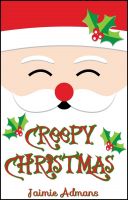 Creepy Christmas
(4.00 from 1 review)
Strange things are occurring in the neighbourhood. A mysterious snowfall, one Santa too many, and eyes of coal that watch you wherever you go. Ten-year-old Kaity is busy trying to get rid of her mum's creepy new boyfriend and reunite her divorced parents, but her curiosity gets the better of her when she meets the new mall Santa and his enchanting daughter Blizzard.